Good morning! Today I have a guest post from William Cowie from over at Bite the Bullet Investing and Drop Dead Money *I need to know how people can find enough hours in the day to run multiple blogs!*. He also offers a free course on the basics of investing to anyone who didn't think they could invest.

William spent a lifetime in senior management of various businesses and acquired several academic credentials along the way. Now he enjoys writing and blogging about overcoming the fear of investing (Bite the Bullet Investing) and benefiting from the economy (Drop Dead Money). You can find him on Twitter or Facebook.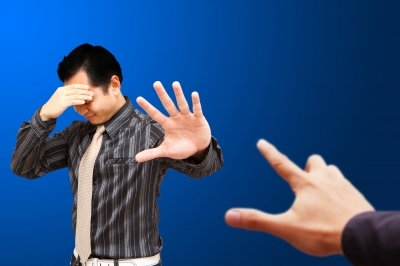 Imagine the big day: you reached your goal and you're finally retiring (at the age of your own choosing).
Nice!
One of the first things you do is put your home on the market and start looking for the perfect place to spend your free years.
Whoa! Not so fast!
Caution
Before you throw that big party, there's one change in the financial landscape you need to be aware of, and it's not a trivial one.
Remember the housing fling of the mid to late 2000's? You know, the one where you winked at the loan officer about your income, and she winked right back and approved your application? The one that came crashing down around our ears a few years later, with unemployment and taxpayer bailouts to keep those high rolling Wall Street execs employed and their mortgages in the Hamptons current?
Yep, that fling. One aspect of it has led to a change as part of the bailouts Congress crafted to protect you.
Protected By Congress
In school, when we paid attention we learned that we the people are the true bosses of Congress, and one of their jobs is to protect us. No offense, but the writers of those text books never met the million dollar banking lobbyists, who rule Congress with a golden fist. Lest you think that's just gratuitous mudslinging, please allow Charles Keating to back that up. He's the guy whose Savings and Loan, Lincoln, had as its sales motto: "And always remember: the weak, meek and ignorant are always good targets."
This was not said lightly. Mr. Keating was very aware that practices stemming from that attitude might well be unethical, if not illegal. To keep those predatory practices off the radar of the regulators (you know, the folks hired to protect us) he bribed five senior senators of influence and stature, who became known as the Keating Five. It worked. The regulators wanted to shut Lincoln down, but the Keating Five stopped them. And taxpayers paid the bill with the Resolution Trust Company, the forerunner of our trillion dollar bailouts.
When asked about his large political contributions, Charles Keating's response famously was, "One question, among many raised in recent weeks, had to do with whether my financial support in any way influenced several political figures to take up my cause. I want to say in the most forceful way I can: I certainly hope so!"
Don't let the humor in any of the above fool you — everything stated is factually accurate. (You can look it up easily enough.) That all happened in the 1980s, almost 30 years ago. In the meantime, lobbying has become much more sophisticated, refined, pervasive… and therefore irresistible by politicians of every stripe.
No, this post isn't about the hijacking of our democracy by lobbyist money. Well, not totally. It's about the impact those shenanigans are having on your personal finances.
What Impact?
In this particular case, it's the issue of income verification during the home loan application process. Winking, you see, is no longer allowed when it comes to verifying your income.
Well, you might shrug, how can that be so bad? Isn't this what should have been happening all along? Why all the bile aimed at our innocent and honest politicians?
It's the way in which it's being done, and the thick rulebook now in place, a rulebook you'll run into on the happy day when you retire (whatever happy thing that means for you) and apply for a home loan. CNBC had a good article recently about a man with a $1 million investment portfolio wanting to put down a 40% down payment, who applied for a $170,000 home loan.
It was denied.
Seems he needed several years of proof of dividends to verify his income, along with assurances that those dividends will continue. You don't need to show a guarantee that your employer will keep you on past the date of approval, but you have to pretty much guarantee your dividends will continue.
And that, as anybody who is not even close to retirement knows, is hard to do, if not impossible.
Bam! Kiss goodbye the American dream of owning your own home when you retire, at least if you had any hope of doing that with a mortgage… even a modest one.
If you step back and think about it, the new, tougher home loan qualifying process is more about protecting banks from themselves and each other than it is about protecting us. This is like those major sports leagues where the owners restrict player pay scales in a collective bargaining agreement, because they are too undisciplined and greedy to behave with common sense individually.
And so the main reason for the strict new provision requiring verification in triplicate of every pay stub you ever received since kindergarten is so that Wells Fargo won't lose a home loan to Bank of America because the BofA loan officer gets a nervous tick in one eye.
What Do You Do?
1. Be Aware
If you are contemplating retirement, whether at the "normal" age, or an earlier age you have targeted, just be aware of the strict new income verification requirements. Forewarned is forearmed.
If you can buy your retirement home with cash, you won't have this problem. To me, this is the best motivation imaginable to pay off your mortgage, low interest or not.
If you were leaning toward an earlier retirement because you figured your income from side hustles and dividends will be enough, it may be better to wait a little longer and take care of the debt situation totally.
3. Buy The New House Before You Retire
I know, it's one of the anomalies of the system: they'll lend you money based on the wages you made the last 2-3 years. If you get laid off the day after you move in, or simply decide you like your place so much you don't want to go in to work anymore, the bank is fine… as long as you keep making those payments. But they are much more nervous if you have proven that you know how to invest and have built up a sizable next egg, but you aren't earning a set wage anymore.
But, the system is what it is. And so, if you have plans to retire and move, buy the new home while you're still employed. It won't be a total slam dunk, because of the move, but it will go better than if you show up already retired.
Conclusion
It seems to me getting out of debt is just the simplest way around this issue. Of course, that's a lot easier said than done.
But, what do you say? What will you do when you reach your goal of financial independence?
Photo credit: watcharakun/freedigitalphotos.net